Few times a month one of our readers talk about his personal lock down in Ho Chi Minh City. Today Hannah Anson confined in its apartment in District 1, tell us about his routine and about social média…
Confined with Hannah Anson, Free Lance Journaliste
During this time of quarantine, I am of the crowd that believes that maintaining a fairly stable working and life schedule is the best way to weather a lack of freedoms. As opposed to the stay in bed and sup on wine and binge watch Netflix. (Although who hasn't down the Tiger King rabbit hole????  Aha!)
So, exercise, diet, meditations and reading are all still regular components of an otherwise monotonous life. These mainstays are, I have discovered, my daily sanity self- check. Thankfully I'm working online as this guarantees that I can eat! Drawing is a past time from long ago that I am attempting to become familiar with once more. Eating and shopping shouldn't be ones only hobbies! No?
But let's be honest. Who isn't falling into the uber base Instagram polls? Daily. I find myself actually participating in polls that in my past life I would never have given a moment's thought to.  Here are some tasters – What is the worst star sign to be stuck in quarantine with? Dear Geminin's- you seem to be winning in this poll currently. What are the best foods to have on hand during quarantine? The answers are varied and surprisingly products are oh so practical to find in Vietnam! Quinoa, oats, lentils are some of the favs. My input was chickpeas!
Then there's the self-care quizzes. Gain a point for every part of normality that you are managing to maintain through quarantine. So such things as – Do you wear pants? One point. Do you brush your hair? One point. Do you wear a bra – another point? Although quite amusing, I do wonder how we will fare once we are unleashed back into the wider population again! Many comments scorn anyone who scores a solitary point in this quiz, labeling them as either psychopaths or serial killers! 🙂 Thank you Instagram – I now know that Ginger and turmeric are way ahead of the pack as the quiet achievers in the fight to keep our immune systems strong.
Among the mum's with littlies, there is a new quarantine game floating around – Every time that you hear the word "mom" take a drink!  I have not heard of any moms dying from this game – yet.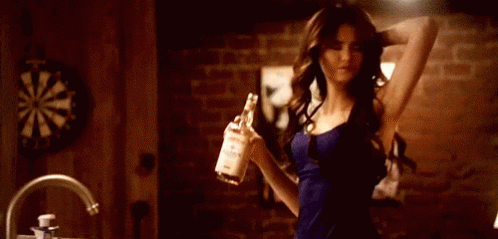 The lonely set are posting such gems as – stay away if you're sicc. Come over if you thicc…  Some guys have commented on Instagram that with all the salons closed that they don't see nearly so many selfies being posted as they once did. These comments receive many responses. The best one I saw was from a woman who actually filmed her response. It went something like this – "Now that all your wives are home y'all, we dont see you post so many d&#* pics anymore, do we? " Fair play.
Watching influencers like Arielle Charnas humblebrag about how 'we are all in this together' and taking off to her palatial property in the Hampton's with her kids' nanny in tow has seen the hand of god crash on her empire. Even stars like Madonna, Katy Perry, Ryan Reynolds and Gal Godot are slammed for being tone deaf. All this giving rise to the burgeoning hashtags #letthemeatcake and #eattherich #guillotine2020
One post making the rounds which I do like is the Reach out to Five Mental Health tip. It encourages us whist we are disconnected from others in so many ways to reach out to 5 people a day to ask them how they are doing. I do try and incorporate this into my daily routine.
All this has me considering what came after the Black Plague! Antisocial, dirty, disgruntled, emancipated civilians? Yes. But it birthed The Renaissance! So as we morph into something "other" and watch Instagram herald in some of these changes, I say "Renaissance – I' m ready for you! "